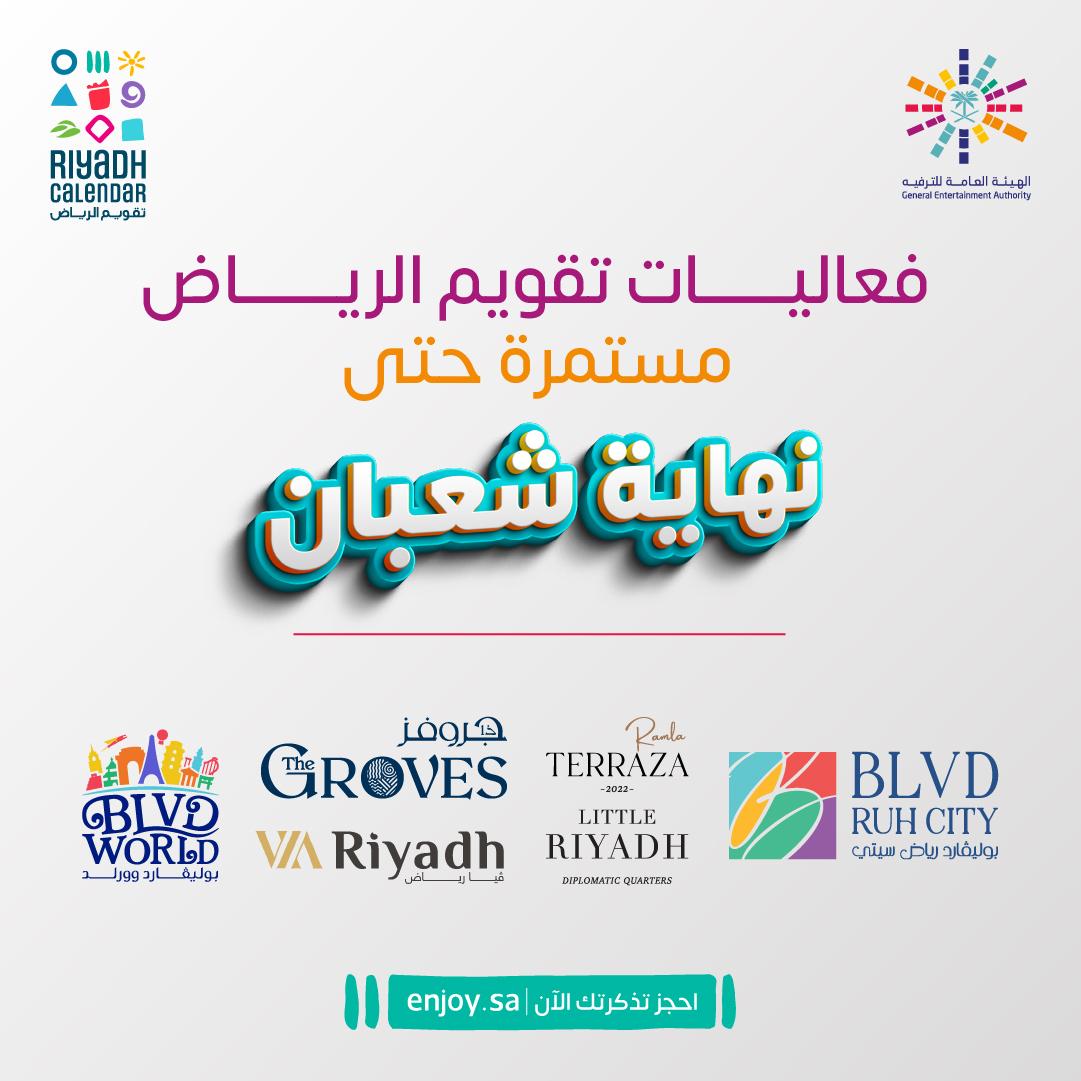 Announcing Riyadh Calendar with Continuous Events throughout the Year
Yesterday, Tuesday, January 24, 2023, the General Entertainment Authority announced the launch of Riyadh Calendar, which will include various events in the capital, Riyadh, throughout the year. After the end of Riyadh Season 2022, with its activities and entertainment zones in which visitors lived enjoyable experiences, the Riyadh Calendar activities will continue until the end...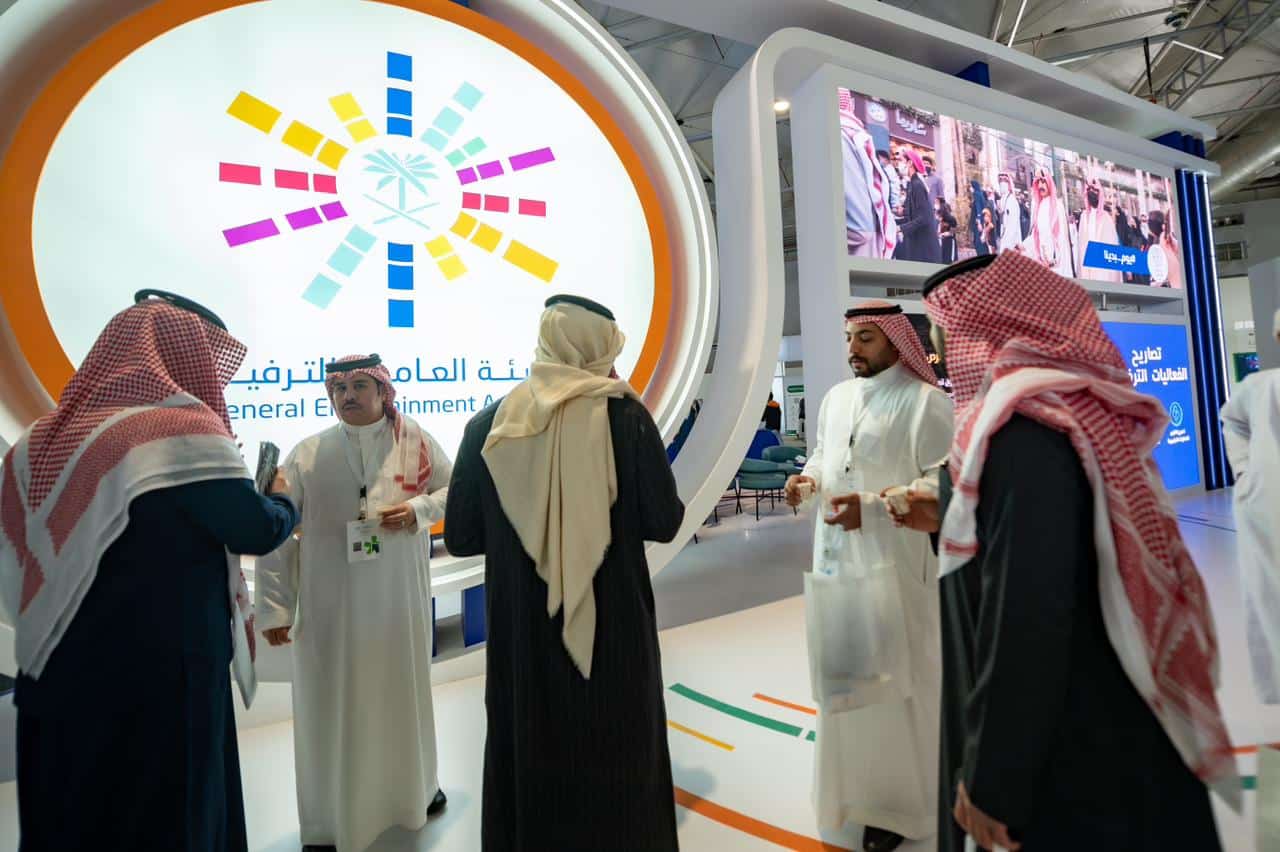 At Furas Forum ... General Entertainment Authority Shortens Investor's Journey with Support, Advice and Enablers
The General Entertainment Authority (GEA) receives visitors to the Municipal Investment Forum (Furas) with distinguished investment opportunities to enable participants to access its opportunities with the highest level of support and facilities that shorten licensing procedures. The forum also aims to support participants in all stages of their work, from the establishment to doing business....
Tomorrow, Wednesday… Launch of The Groves with a Mixture of Luxury and Entertainment in Riyadh Season 2022
Tomorrow, Wednesday, 16 November, the activities of The Groves, one of the 15 entertainment zones of Riyadh Season 2022, will be launched. The zone mixes luxury with entertainment and celebrates global cultures with tastes and elegance. The location of the zone is in Al-Khozama Garden in Diplomatic Quarter, west of the capital, Riyadh. It will...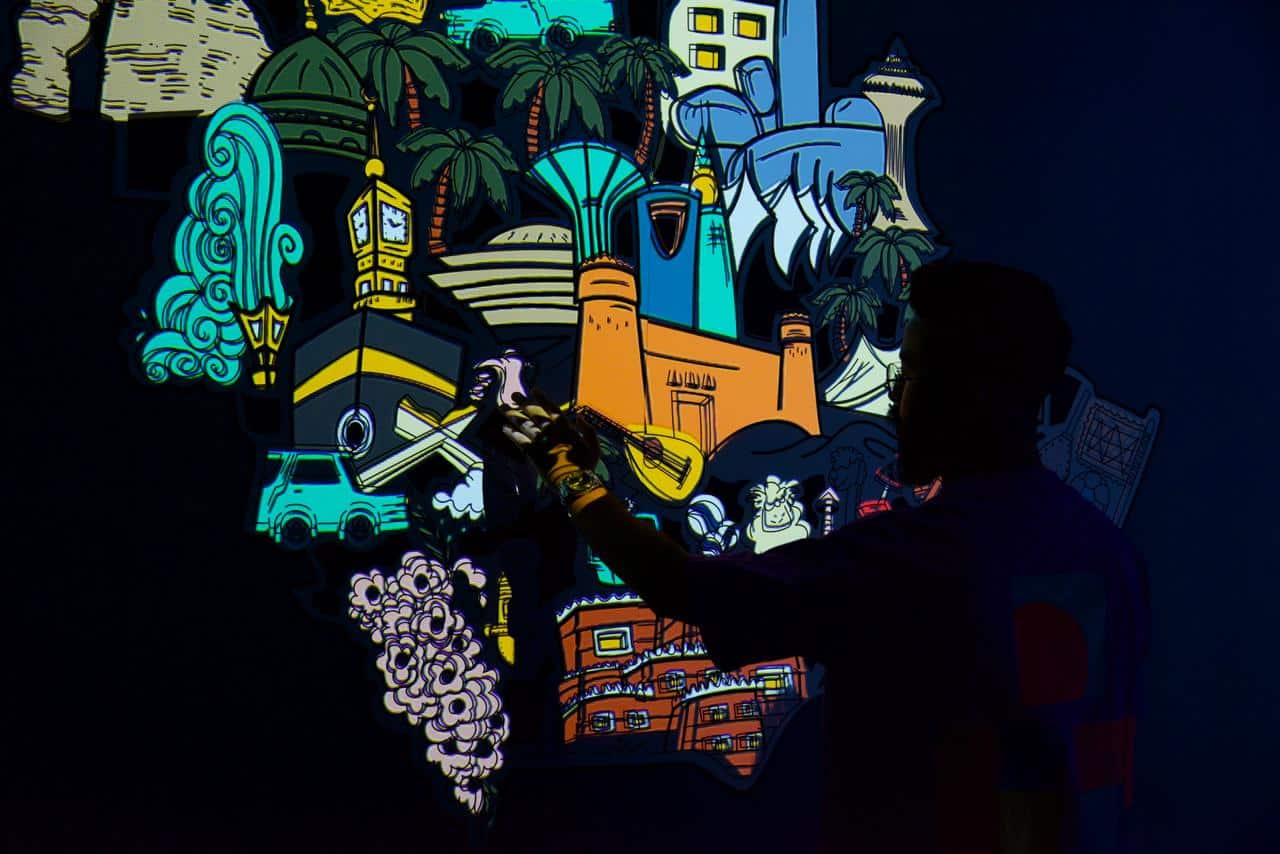 Artorama ... Entertainment Experience That Blends Art and Technology in Riyadh
Riyadh is witnessing a unique interactive entertainment event called "Artorama", which is supported by the General Entertainment Authority (GEA). The event mixes art and technology and gives visitors fun and excitement by interacting with their thoughts, then they can see these thoughts live in front of them, which helps them develop their senses and imagination...
January 31, Deadline for Registration in Otr Elkalam
Announcing Riyadh Calendar with Continuous Events throughout the Year
At Furas Forum ... General Entertainment Authority Shortens Investor's Journey with Support, Advice and Enablers
عبر موسم الرياض.. عطلة أسبوع عالمية وأحداث ترفيهية كبرى احتضنتها العاصمة